Community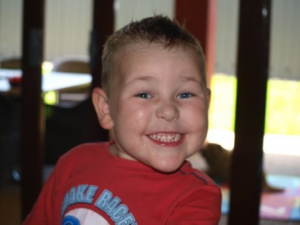 BRODIE TAYLOR FUNDRAISER
Brodie is an inspiration to all who meet him. Brodie was struck down with an illness when he was 7 months of age called Acute Transverse Myelitis. The antibodies in his blood, which are meant to detect and destroy infections, attacked the lining of his spinal cord leaving Brodie with incomplete tetraphegia and unable to walk. Brodie spent 4 months in hospital some 350kms away from his family. The illness left Brodie unable to function like a normal child. He has many disabilities he deals with on a daily basis. He is unable to walk without the aid of a walker, limited movement in his arms and fingers and no control over his bodily functions. He has been hospitalised numerous times with chest infections. Brodie is now five years old and has a kind and thoughtful nature and always has a smile on his face. Brodie attends weekly physio and occupational therapy appointments and travels 350kms to the hospital every few months to be seen by the rehabilitation team.
Brodie has an enormous challenge in front of him. Because he is only five years old there are numerous medical expenses, purchase of wheelchairs, manual and powered, walking frames, ankle foot orthosis (afo's) which are supports for his legs to assist him to walk correctly with his walking frame and a dynamic movement orthosis suit. These all require to be replaced as Brodie grows. These devices are used in his quest to improve his mobility.
The biggest cost of all right now is a motor vehicle with full wheel chair access so that the family can participate in family events and not require the use of a wheel chair taxi. The current cost of this motor vehicle with conversion is $70,000. Brodie requires this modified vehicle with a hydraulic ramp to enable him to attend the many medical, physio, and occupational therapy appointments.
As you can imagine the cost is high. Please help us raise funds for Brodie.
All funds raised will go towards assisting Brodie to have a better future and quality of life.